Brian Fuller
Chief Strategy Officer at Great Lakes Caring
Mr. Fuller is the Chief Strategy Officer at Great Lakes Caring, a Blue Wolf Capital portfolio company, an innovative home health and hospice provider providing high quality services to patients, families, referral sources and payers throughout the midwest and northeast. He is a recognized thought leader on the impact and importance of post-acute care in new healthcare reform environments and a leading expert on care integration and partnership development across the continuum, including evaluating and implementing new payment initiatives such as bundled payments and ACOs. He also focuses on improving post-acute integration, network development and operations to better meet the goals of acute care hospital systems, ACOs and payers. He has been a featured expert, speaker or authored publications for the American Hospital Association, NPR, US News & World Report, Hospital & Health Networks, McKnight's, ADVANCE for Long-Term Care, AHCA and LeadingAge among other leading healthcare organizations.
Mr. Fuller is also a nationally recognized expert in bundled payments as one of only a few individuals in the US who has successfully led provider and convener organizations participating with the Centers for Medicare and Medicaid Services (CMS), consulted with hospitals and post-acute providers on bundled payment participation and was selected by CMS to serve as an expert panelist in application review for the Bundled Payments for Care Improvement initiative.
Marc Zimmet
President of Zimmet Healthcare Services Group, LLC
Marc Zimmet is President of Zimmet Healthcare Services Group, LLC, a full-service consulting firm specializing in post-acute care reimbursement/compliance, performance analytics, risk-management and strategy development.
Marc's primary field of expertise is skilled nursing. He began his career in 1993, preparing Medicare cost reports/appeals and assisting providers during the onset of SNF "prospective" payment. He now advises the firm's diverse client base on navigating today's complex regulatory/ reimbursement landscape with focus on value-based/ alternative payment models and managed care.
In addition to providers, Marc advises industry trade associations, equity investors and lenders, and offers expert witness support in defense of healthcare providers. Mr. Zimmet is also the founder and Managing Member of Z capital, LLC, the firm's investment vehicle, with current positions companies that provide care management technologies, Medicare Special Needs Plans, outsourced case management and hospice care.
Marc is an active member of many state and national industry associations, and lectures extensively on topics relating to regulatory development and market issues shaping post-acute care. He serves on the Board of Directors of several healthcare provider and ancillary support companies. Marc holds a degree in CPA Accounting from Syracuse University and an MBA in Healthcare Administration from the Zicklin School of Business/Mount Sinai School of Medicine.
Matt Strange
Chief Marketing Officer, National HealthCare Associates
Like you, marketing and business development expert Matt Strange has watched the world of health care transform dramatically. Rather than rely on donuts and decorations to grow census, he has spent his career utilizing market data to design innovative programming, resulting in best in class outcomes and quality patient care.
With more than 15 years of coaching, strategizing, and most importantly, real-life, in-the-trenches experience, Matt's view is radically different. He takes a one-of-a-kind approach when developing tactics for postacute providers. His work has encompassed 17 states covering more than 12,000 residents and patients. Among many other programs, he has worked to develop high physician presence models, quality-based reimbursement systems and CMS-funded care transition programs.
Matt serves as Chief Marketing Officer for New York based National Health Care Associates. He leads a team of business development, marketing, admissions and clinical professionals who work in hospitals, skilled nursing facilities, rehab centers, senior living communities and home care locations throughout the Northeast. In addition, Matt serves as a member of two university advisory boards as well as local non-profit groups.
Ephram Ostreicher
Chief Operating Officer, National HealthCare Associates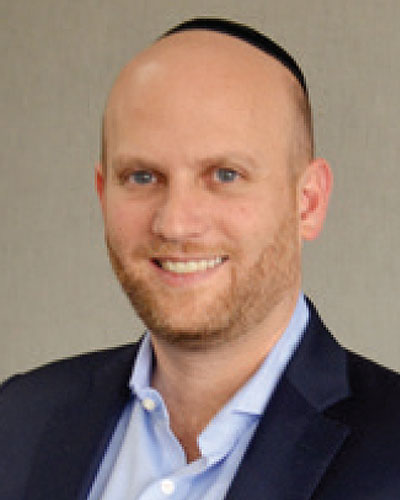 Ephram Ostreicher has been a healthcare executive, specializing in post-acute and long term care, for over 13 years. He currently serves as Chief Operating Officer of National HealthCare Associates, overseeing the day to day operations of its skilled nursing and assisted living facilities in 7 states in the northeast. He has also helped develop integrated, ancillary services, including home health, hospice, mobile diagnostics, long term care pharmacy, rehabilitation, and a group purchasing organization. Ephram is a graduate of Johns Hopkins University where he received his MBA, with a Graduate Certificate in Seniors Housing and Care.
Tim Fields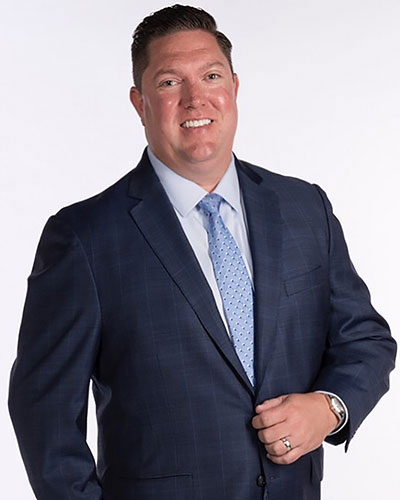 Tim is an accomplished growth-focused professional with a reputation for building innovative and unique programs and assembling high functioning teams that execute with precision. His vision is simple - to provide the best care and outcomes and guest experience possible while working with a fun and talented team of people who share in that vision.
For nearly 20 years, Tim has been at the forefront of innovative thoughts, challenging the norm, pioneering new ideas and being a change agent in multiple sectors of health care. Starting his career working for private practice specialists, he grew hospital contracts, primary care relationships and diagnostic testing. For the past decade, he has been a trailblazer in the skilled nursing industry aligning quality measures and outcomes relationships with key hospital and health networks, managed care payers, physician groups, ACO's and bundled payment conveners. He has pioneered for two local Chicago organizations extensive growth and acquisition, new development, the development of a hospitality based customer service model and clinical programming for chronic disease that was first in the nation for Joint Commission for disease specific care and post acute programming. Tim successfully developed, launched and stabilized four new Medical Resorts. Additionally, many of the facilities under Tim's oversight won awards from health systems and managed care payers for their outcomes and performance in preferred networks. These brand differentiators strengthened partnerships and grew revenue. He is a frequent speaker and thought leader at national conferences and has been featured in McKnight's Long Term Care Magazine and Senior Housing News.
Scott Taylor
Founding Partner, Synergy Rx
Mr. Taylor is a Founding Partner of Synergy Rx, an innovative solutions provider for prescription drug spend in the Post-Acute industry. Within Synergy Rx, he is is focused on driving value for clients across many dimensions of their drug spend and relationships with their pharmacies. Most recently, Mr. Taylor was a founding partner of a portable diagnostic company serving the Post Acute marketplace with a full suite of x-ray, sonographic and cardiac services. Previous healthcare experience includes operating and investing activities in a Pharmacy Benefit Management business serving the insurance market, medical laboratories, multi-state skilled nursing facilities, and an insurance brokerage and associated reinsurer serving the LTC community.
Prior to migrating his focus to the healthcare marketplace, Mr. Taylor was an accomplioshed executive in the financial services industry. Among other senior leadership roles in investment funds and companies in underwriting, product development, and reinsurance management, Mr. Taylor led the Small Commercial business segment for Marsh & McLennan responsible for the P&L, over $1 Billion in P&C premiums, and several call centers.In prior roles, Mr. Taylor was the Chief Operating Officer for Merrill Lynch's Private Banking and Investments Group, serving Ultra-High Net Worth clients. In his role, he was responsible for coordinating and development and delivery of investment and distribution platforms to serve over $400 Billion in AUM. Mr. Taylor began his career at McKinsey & Company in New York providing management consulting services in financial services, including extensive experience in wealth management brokerage and investment management.
Mr. Taylor holds an A.B. with honors from Harvard University. He lives in New York with his wife and three children.
Mike Richter
Hall of Fame NHL Goalie. President, Bright Core Energy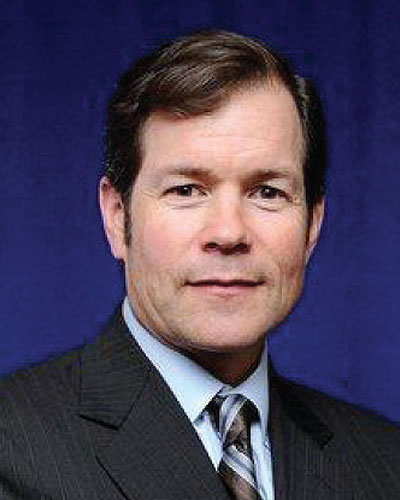 Following a 15-year career with the New York Rangers where he was a three-time NHL All-Star and Stanley Cup Champion, Mike received his degree in Ethics, Politics and Economics with a concentration in Environmental Politics from Yale University.
Mike went on to co-found Environmental Capital Partners, a $100 million Private Equity Fund focused on resource efficiency, in 2007. He also created Healthy Planet Partners, LLC in 2011, which is a fund to finance and manage the deployment of renewable energy technologies and energy saving retrofits in the C&I space to reduce their operating costs and ecological footprint.
Dr. David Friend
Chief Transformation Officer and Managing Director, BDO's Center for Healthcare Excellence and Innovation
Dr. David Friend is the Chief Transformation Officer and Managing Director of BDO's Center for Healthcare Excellence & Innovation. He has more than 35 years of global healthcare experience serving as a C-Suite Operating Executive, Board Director and Advisor to Academic Medical Centers, Employers, Payors, Hospitals, Physician Groups, REITS, Law Firms, and Post-Acute Care Organizations. He provides advice on mergers and acquisitions, strategy, clinical integration, physician engagement, and enhancing shareholder value.
Prior to joining BDO, Dr. Friend was the Chief Clinical Officer of Golden Living, a $2.5 B post-acute healthcare provider, where he was responsible for the care of 20 million patients annually provided by over 42,000 employees. Previously, he was the President and Chief Medical Officer of Aseracare Hospice and Homecare, a Managing Director in Healthcare at Alvarez & Marsal, and a Senior Partner, Board Member and Global Leader of the Healthcare practice at Willis Towers Watson. Dr. Friend was also appointed by the Governor of the State of Connecticut to be a Founding Board Member of The University of Connecticut Health Center where served on the Board of the Teaching Hospital, Medical School and Dental School.Sinai School of Medicine..
Jeanne Carlson
RDN, CSG, CIMT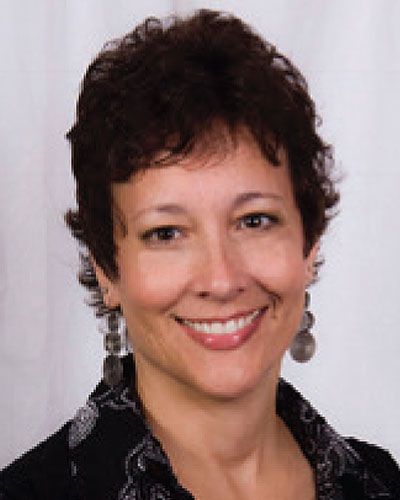 Ms. Carlson has worked in long term care for over 30 years. In the past fourteen years with Pathway Health, Jeanne has proven success with survey preparedness and recovery; and as a speaker across the country on various topics including the new survey process, the new Rules of Participation, QAPI, Preventing Re-hospitalization, and avoiding F-tags during survey. Ms. Carlson has assisted several corporations with education and training in the Quality Indicator Survey (QIS) Process and use of survey software. As a Director at Pathway Health she has authored articles and manuals for nationwide release. She enjoys mentoring newcomers to long term care with a focus on resident directed care. Jeanne is an INTERACT Master trainer and enjoys helping others learn and implement new systems, overcome barriers, and is dedicated to quality improvement and providing the highest level of care for residents.
Monica Johnson
VP, Strategic Accounts
Monica's healthcare industry experience spans 27 years in various capacities. Her background in healthcare includes 16 years with McKesson and 12 years in the wound care, incontinence and rehabilitation markets. Currently at McKesson, Monica is part of the team that covers McKesson's largest Post Acute Care customers.
She has responsibility for multi-million dollar customers and she prides herself in meeting her client's needs with focus on communication and performance that has endeared her to clients and helped her positively impact their financial and operational results.